Local Spotlight: Old Home Distilleries
If you pay a visit to a certain historic stable here in Lebanon, NY, you won't find any horses inside. Instead, you'll discover a wealth of distilling equipment and bottles: the workings of Old Home Distillers. This picturesque property is filled with barrels of rave-worthy premium spirits ready to be enjoyed.
Whether you're in the mood for gin or whiskey, this distillery will set you up with an extraordinary drink. Keep reading to learn why Old Home Distillers is a local favorite.
Meet the Family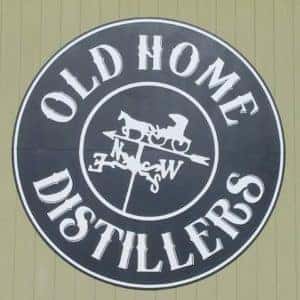 At Old Home Distillers, creating premium liquor is a family affair. Three generations of the Carvell family work together in this operation to create fine spirits. Thanks to their efforts, the distillery's products are available in over 150 New York liquor stores, bars, and restaurants.
The small batch, super-premium spirits they produce are as local to Lebanon, NY, as you can get. Any fruit or grain used by Old Home Distillers was grown in the state of New York.
The Inspiring Spirits
Any bottle you find at Old Home Distillers will contain something beyond the ordinary. Brothers' Cut or Field Days are a must-try for any whiskey lover. Aged in charred American white oak barrels, these whiskeys are smooth and complex.
If you're a fan of flavored liquors, Old Home Distillers' Maple Whiskey will make your day. The flavor of this all-natural beverage comes from 100% pure New York maple syrup. Can a drink get any better than that?
Their clear spirits have no added sweeteners or flavors post-distillation, making them ideal for elegant cocktails. You'll marvel at the distinct aroma of apple that comes from the crystal-clear Applejack brandy. It's a wonderful addition to your next hot toddy.
Tours & Locations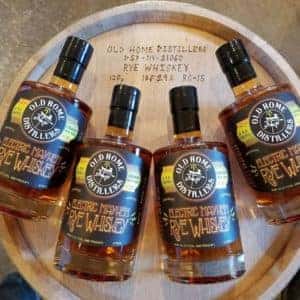 The Carvell family welcomes guests at their lovingly restored Campbell Road farm property every Friday through Sunday. No reservations are required—just stop by for a free tour of the distillery, which includes some tasty sampling.
Keep an eye out for the Carvells at your favorite farmers markets; Old Home Distillers is a regular at several. They also make appearances at community festivals throughout the year. Pick up a bottle or two when you're passing by.
Visit Old Home Distillers Today
Stop by Old Home Distillers on your next weekend adventure. Their superb spirits are sure to enhance your next drink, whether it's an intricate cocktail or a glass of whiskey, neat. Visit this local Lebanon, New York, business today!