Jeep Reviews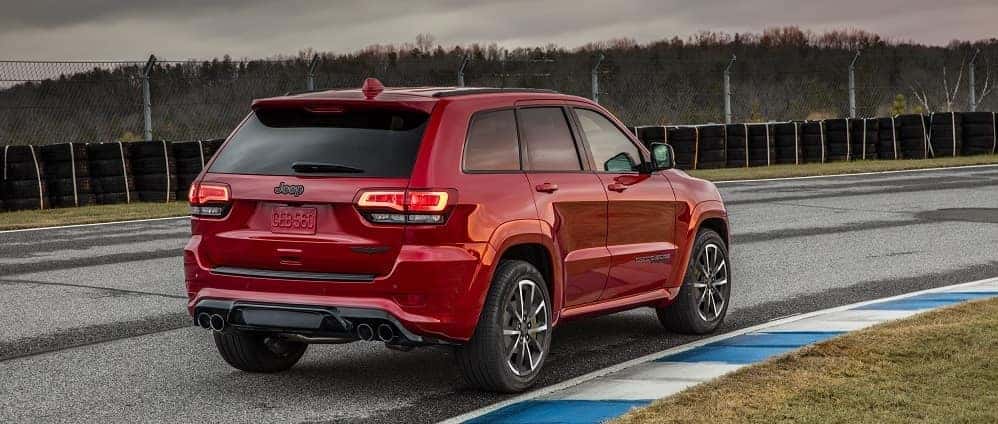 There are plenty of great Jeep vehicles out there to suit every need and lifestyle. So which one is the right choice for you? How do you choose between so many great models and trims?
That's where we come in. Our team at Friendly Dodge Chrysler Jeep Ram has test driven tons of different Jeep vehicles through Hamilton, Madison, and Smyrna, so as to provide you with comprehensive reviews. Read on to learn all about our great Jeep reviews, and find out which car is right for you.
Jeep Gladiator Reviews
Jeep Compass Reviews
Jeep Grand Cherokee L Reviews
Jeep Grand Cherokee Reviews
Jeep Cherokee Reviews
Jeep Renegade Reviews
Jeep Wrangler Reviews
Wagoneer Reviews
---
2024 Jeep Grand Cherokee Review
2023 Jeep Grand Cherokee Review
2022 Jeep Grand Wagoneer Interior Review
2022 Jeep Wagoneer Review
2022 Jeep Wagoneer Interior Review
---
Jeep Cherokee vs Subaru Forester
Jeep Wrangler vs Ford Bronco
Land Rover vs Jeep
---
What Does Jeep Certified Pre-Owned Cover?
What Our Jeep Reviews Can Teach You
We pride ourselves on providing our customers with extensive information on a wide variety of Jeep models, as well as giving you all the facts you need to know to make an educated decision about your next vehicle. Whether you're seeking out a Jeep truck or SUV, we've got you covered! Here are just a few of the things you'll learn when reading our Jeep reviews.
Jeep Specifications
You'll want to know all about how your new Jeep performs on the road and off, and we're on hand with all the facts on torque, horsepower, transmission, and more. That way you'll be able to make an informed choice when picking out your next vehicle. You can see how these stats measure up and decide which Jeep truck or SUV is best suited to your needs and lifestyle.
Safety Features
Safety is an essential part of a great driving experience, and we're here to give you all the information you need on a variety of Jeep safety features. From giving you the breakdown on Blind Spot Monitoring and Rear Cross-Path Detection to showing you the stats on the ParkView® Rear Back Up Camera, we'll provide you with all the facts you need to know about the powerful safety features Jeep can provide.
Jeep Towing Capacity
If you want a vehicle tough enough to haul all your gear, Jeep has got you covered! We'll let you know the maximum towing capacity for each specific Jeep model, plus all the fun features added in to make the towing experience even more enjoyable. Whether you're hauling motorcycles, jet skis, or just moving a bunch of stuff, we'll let you know which vehicle has the stats and capabilities that you're looking for.
Entertainment & Connectivity
It's important for people to stay in touch even when they're on the road, and Jeep makes sure it's easy to stay connected with loved ones no matter what. We'll provide you with a detailed breakdown of available entertainment options and connectivity features.
Whether you want to learn more about the innovative Uconnect® system and how it connects to your Apple CarPlay® and Android Auto™ devices, or need all the details about Jeep's versatile navigation technology, our Jeep reviews have got you covered!
Read Our Jeep Reviews
Ready to learn more? Then it's time to dive into our extensive Jeep reviews. Whatever make and model you're interested in, our team of committed professionals at Friendly Dodge Chrysler Jeep Ram is on hand to help answer any questions and find you the car you've been looking for.
Whether you're from Hamilton, Madison, or Smyrna, we're on hand to help with all your car-related needs, so head on down or contact our team today!
New Jeep SUVs for Sale