Tips for Financing a New Car

If you're shopping for a new car around Hamilton, Madison, and Smyrna, you're probably looking for tips for financing it. That's where the team at Friendly Dodge Chrysler Jeep Ram comes in. We help local drivers like you take the wheel of a new car every day, so we have tons of tips to share.
Here are four of our top tips for financing a new car.
1.Have a Financing Plan
The first tip for financing a new car is having a plan for your monthly vehicle expenses. The general recommendation is to put no more than 20% of your monthly income toward your car. This includes expenses like:
Your monthly payment
Registration and insurance fees
Fuel and maintenance costs
Keep in mind that these numbers will vary based on your loan terms, down payment, and other factors that we'll discuss in the following sections.
2.Choose Buying or Leasing
When you're shopping for a new car, you have a variety of auto financing options available to you. One of those is the choice between buying and leasing. Each option has its benefits, so it's truly up to you to decide which is going to be the best fit for your lifestyle.
Buying
Buying a new car means that every payment you make goes toward ownership in that car. This means that it's yours, once you finish making your payments. You're also not restricted in how you modify your ride or how many miles you drive.
Leasing
Leasing, on the other hand, tends to have a lower monthly payment than buying. It also allows you to frequently trade out your vehicle for the newest model with the most up-to-date features. This means that you may get to drive a new car more often than you would have otherwise.
Work with your local dealership's finance center to learn more about buying vs. leasing and how each option can work with your needs.
3.Decide on Your Loan Terms and Down Payment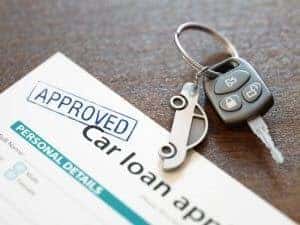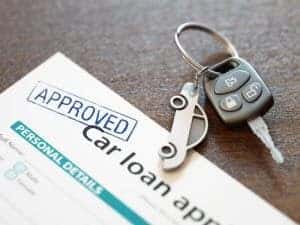 Now that you know the kind of auto financing that you're looking for, you can start playing around with the variables to find the right loan terms for you. This is the fun part!
You get to choose how you want to pay off your loan or lease. Do you want to put a little more into your monthly payment and pay your loan off earlier? Do you want to extend the length of your loan but pay less every month?
Your initial down payment will also have an impact here. You may choose to put more down upfront to lower your monthly costs or shorten your loan term. Maybe you prefer to make a smaller down payment. It's completely up to you!
4.Work with Your Dealership to Finance a New Car
Our final tip for financing a new car in the Hamilton, Madison, and Smyrna areas is working closely with the finance center at your local dealership. The auto financing experts on our team are always happy to talk one-on-one with our customers to help them get the right loan or lease for their lifestyle.
If you're ready to start financing a new car, contact the team at Friendly Dodge Chrysler Jeep Ram, and we'll help you take the wheel. Contact us to get started today!