Local Spotlight: Cater Your Holiday Dinner

Finally! The most wonderful time of the year is just around the corner. Well, while you're busy wishing good tidings upon your closest relatives, friends, and coworkers, make sure that your holiday dinner does the same for your taste buds–all without you lifting a single finger!
Of course, your winter wonderland festivities must be anything but ordinary, which is why Seymour's Diner has done all of the chopping, slicing, and dicing for you with their Holiday Catering menu.
Gather 'round the table with your loved ones, sip on your favorite drink, and feast on a spread of down-home comfort food that's sure to make you the star of the season.
Seymour's Diner: The Holiday Dinner of Your Dreams
First off, let's get down to the nitty gritty of Seymour's Holiday catering selection, which just so happens to come chock full of those iconic holiday dishes.
Holiday Turkey Dinner
Feeds 10 to 12 guests
If you can't imagine anything else but a butter-basted turkey taking center stage at your annual holiday party, these celebration-centered caterers have the ticket to your taste buds' demands.
Thanks to this local hot spot, you'll welcome in your favorite season with that perfectly browned bird accompanied by all the fixings you crave when Jack Frost rolls into town. The specifics? We're talking stuffing, mashed potatoes, butternut squash, gravy, cranberry sauce, and a dozen dinner rolls.
Holiday Ham Dinner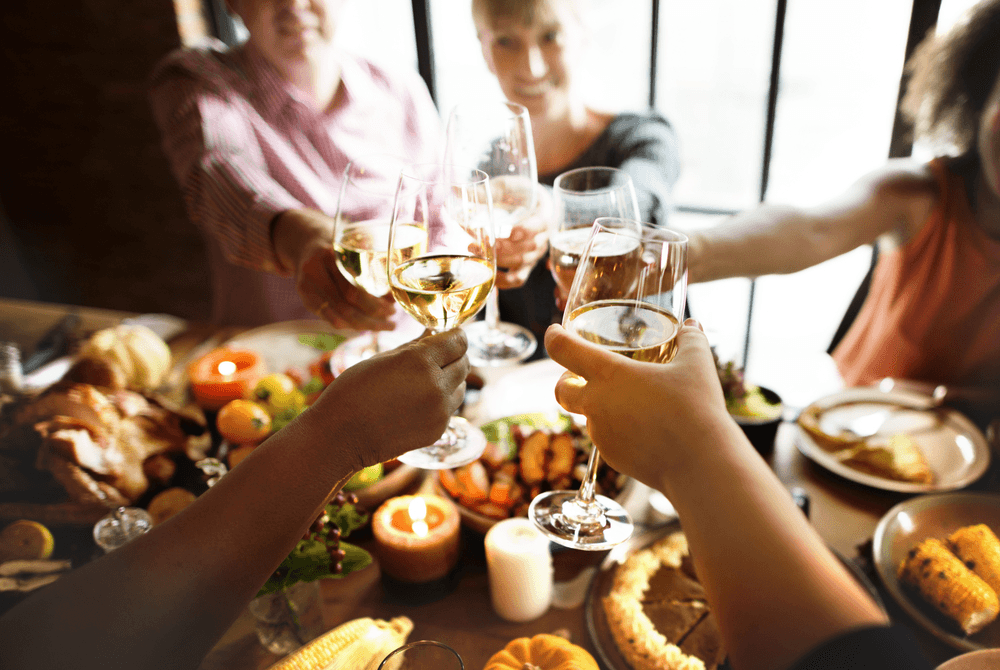 Feeds 10 to 12 guests
Do your sugarplum dreams consist of a piping-hot, caramelized ham? Well, Seymour's caterers provide you with the grub to quench your most voracious Yule ham hankerings. Plus, each tender morsel of sliced ham gets paired with those sides that only make their appearance during the last month of each year.
Load up your platter with mounds of homemade mashed potatoes, gravy, butternut squash, pineapple slaw, and a dozen dinner rolls. Of course, no holiday bash would be complete without ooey gooey green bean casserole. Don't worry, Seymour's holiday ham dinner comes with plenty of this classic side, too.
Craving Some Extra-Special Dishes?
Sometimes, you have to forego tradition for something so mouthwatering that you might just forget about that winter chill outside. Luckily, Seymour's serves up generous helpings of add-on dishes, some of which have an Italian flair.
From antipasto to homemade sausage bread and more, these holiday add-ons make for the perfect appetizer to munch on while you mingle and jingle.
Sleigh Your Yuletide Celebrations This Year!
'Tis the season for a belly full of delicious holiday chow. That's why Seymour's Diner is here as your go-to caterer for Hanukkah feasts, Christmas gatherings, Kwanza celebrations, and all other celebrations in between.
Then, when your grumpy Aunt Martha asks you who helped you prepare such a scrumptious holiday banquet, tell her that you did it all yourself! We won't tell anyone…