What Does Jeep Certified Pre-Owned Cover?

What could be more satisfying than owning a dependable used vehicle that comes with numerous benefits, all of which give you more peace of mind on the roads of Hamilton, Madison, and Smyrna?
Well, if this sounds like your perfect automobile, it's time to tap into the advantages of a certified pre-owned (CPO) Jeep. But, before you hop behind the wheel of your favorite terrain-tackling SUV, it's important to understand all the perks of a CPO Jeep.
So, what does a Jeep certified pre-owned cover? The team at Friendly Chrysler Dodge Jeep Ram is here to give you the lowdown. Check it out!
---
7-Year/100,000-Mile Powertrain Limited Warranty: What's Covered?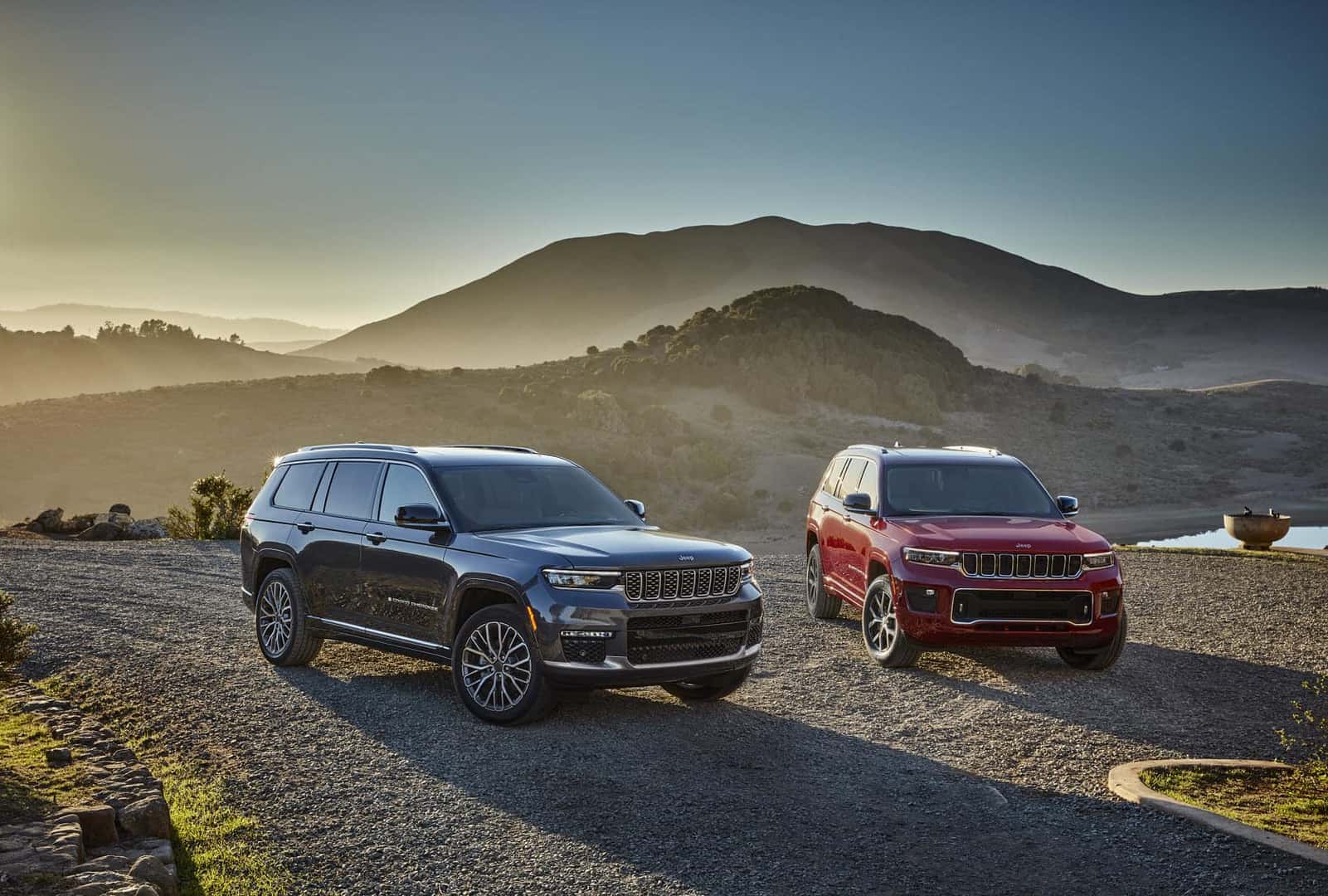 The right amount of service support and warranty coverage is necessary to drive confidently. That's why all certified pre-owned Jeep vehicles come with a 7-year/100,000-mile Powertrain Limited Warranty that begins when the car is first sold as new.
With this plan, you'll be covered for repairs or replacements to select powertrain components, including but not limited to:
Engine cylinder block and all internal parts
Water pump and housing
Transmission control module
Axle shaft bearings
Power transfer unit
And more!
Although the above list is just a small sampling of the many components covered by your Jeep CPO Powertrain Limited Warranty, you can trust that a majority of the engine, transmission, front-wheel, rear-wheel, and all-wheel drive parts of your car will be included in this comprehensive warranty plan.
Finally, your Jeep certified pre-owned warranty also provides you with a deductible for all covered powertrain parts. What does that mean? If a covered component needs to be repaired or replaced, you're responsible for whatever the deductible is to cover the first part of the total cost. The remainder of the service repairs are covered by your warranty.
---
Additional Warranty Coverage for Your CPO Jeep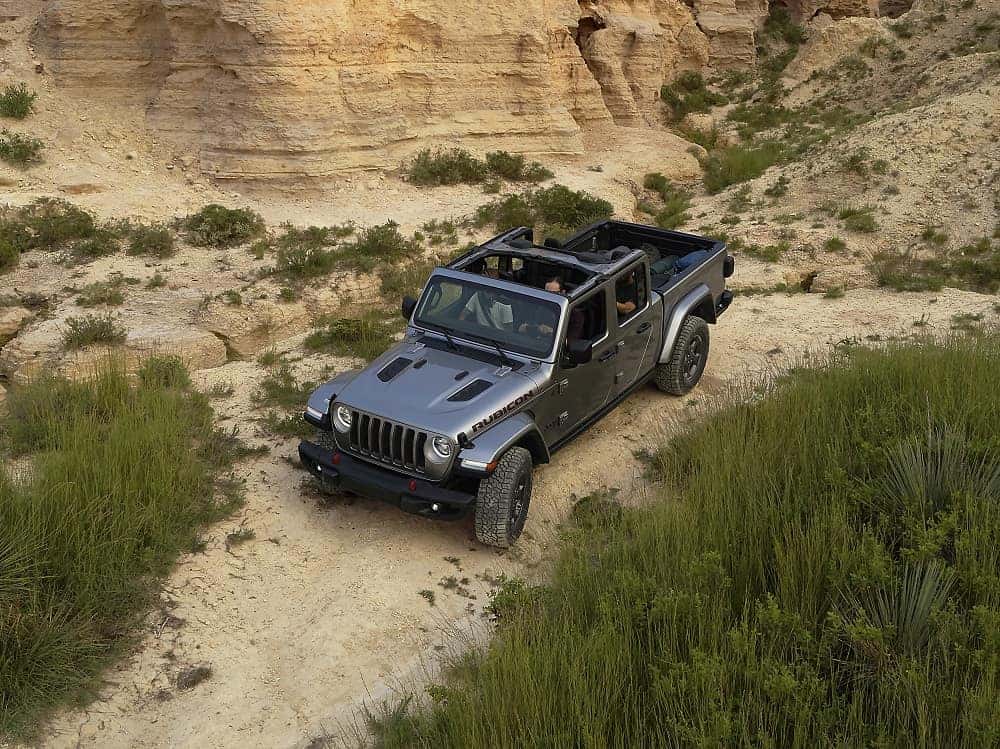 To provide drivers with even more peace of mind, each certified pre-owned Jeep vehicle at our dealership comes with a 3-month/3,000-mile maximum care warranty. This convenient plan begins once you purchase your CPO Jeep or when the car's original 3-year/36,000-mile New Vehicle Warranty ends. Under this warranty, the major assembly components of your Jeep will be covered if they need to be repaired or replaced. Some of the items included in this plan are as follows:
Steering
Air conditioning
All electrical systems
Engine cooling/fuel systems
Rear suspension
And more
Just like your vehicle's powertrain limited warranty, the maximum care warranty equips you with a deductible. Any repairs that exceed that cost will be taken care of by your warranty. Moreover, the purchase of a certified pre-owned Jeep arms you with other convenient advantages, such as:
Towing/Roadside Assistance: This plan covers towing to a nearby CDJR (Chrysler, Dodge, Jeep, Ram) dealership, flat-tire change, battery jump, fuel delivery, and lockout service.
Car Rental Allowance: Under certain circumstances, such as warranty-covered repairs that require overnight service, you can be reimbursed up to $35 per day for a rental vehicle.
Taxi Reimbursement: With your Powertrain Limited Warranty, you'll receive up to $35 of reimbursement for taxi fare in place of a First Day Rental vehicle for mechanical or maintenance service to your vehicle.
Thanks to these warranty extras, you'll begin every journey with the knowledge that you'll be covered by your CPO Jeep warranty plan should something go awry on the road.
---
More Advantages of Certified Pre-Owned Jeeps
Beyond the added protection you gain with a CPO Jeep, these vehicles also come with a few other benefits. Each certified Jeep also comes with a CARFAX® Vehicle History Report™. In this report, you can learn more about the vehicle's past from details about accidents to service and repair information.
By getting a look at its history report, you can learn a lot about a vehicle. See if it has been properly cared for with routine maintenance and if any damages or recalls were resolved and fixed. This is just another way we make the car-buying journey transparent for you so you can feel confident in the used Jeep you end up getting.
With your certified pre-owned Jeep, you will also get the added bonus of SiriusXM® Satellite Radio complimentary for three months. With this, you can tune to a variety of commercial-free music stations during your drive and even turn on various talk radio or live sports, so you never have to miss a play of the big game!
---
How Does a Used Jeep Become Certified?
Not every single used Jeep is certified. In order to become labeled as a certified pre-owned Jeep, each model must be five model years or newer and driven for less than 75,000 miles.
They also must go through a multi-point inspection that checks to make sure all of its parts, components, and systems are in top condition to ensure the vehicle is set to perform at the high standards set by Jeep.
What exactly does this inspection check for? As a 125-step inspection, it basically covers all the main aspects of the vehicle. It has certified technicians check under the hood to make sure the engine and its components are in optimal conditions. From the brake components and suspension system to the tires and wheels, all the major components are thoroughly checked during this inspection.
With a road test too, each CPO Jeep is tested to make sure everything from the power steering to the gear shifting is working properly. All of this lets you know that when you get a certified pre-owned Jeep you are gaining a vehicle ready to provide an excellent driving experience.
---
What Does Jeep Certified Pre-Owned Cover? Learn More Today!
At Friendly CDJR of Hamilton, we want to keep drivers near Hamilton, Madison, and Smyrna updated on all the perks of opting for a certified pre-owned Jeep automobile.
So, if you're eager to learn more about any other aspects of the Jeep CPO program, it's time for you to speak to one of our knowledgeable team members. All you have to do is give us a call, check out our Jeep certified pre-owned inventory, or schedule your test drive today!
---