2022 Jeep Wagoneer Interior Review

At Friendly Chrysler Dodge Jeep Ram of Hamilton, our prime concern is finding our customers' perfect vehicle. For those who are looking for a car that matches their own outstanding performance, the 2022 Jeep Wagoneer is the ideal complement. Its luxurious interior features make this vehicle much more than just your average SUV.
Drivers in Hamilton, Madison, or Smyrna, NY, will surely be wowed by its high-class, high-tech interior. Let's step inside!
Tech-Savviness of the Future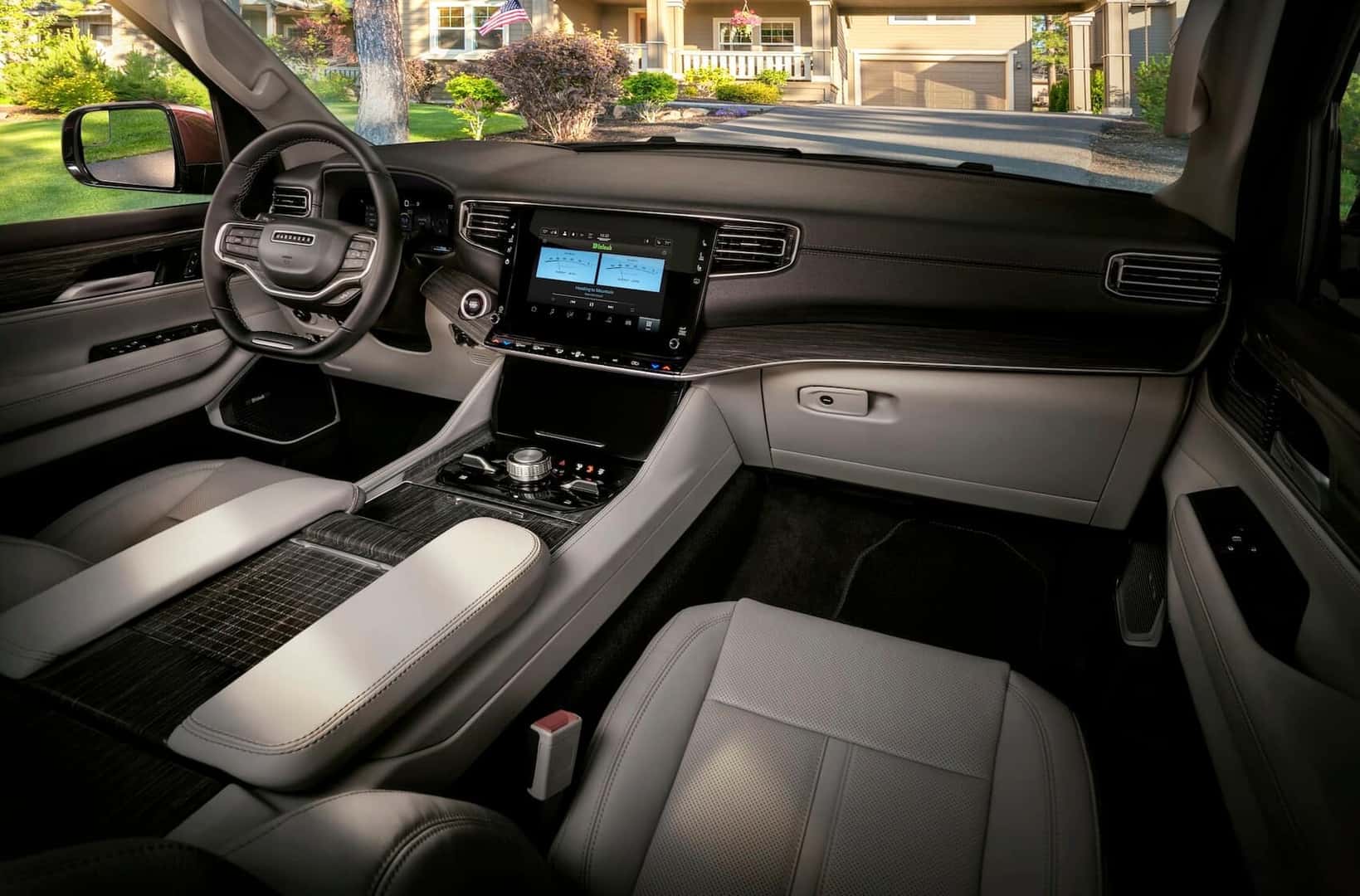 The 2022 Jeep Wagoneer is sure to impress with its no-detail-spared approach to technology. For instance, there are four total touchscreen displays with an optional screen for the front passenger. This touchscreen, built into the dashboard, includes navigation and infotainment options for the passenger. The driver has a 12-inch navigation screen as well—putting you at ease whenever you are reversing. The camera system offers a 360° view.
For infotainment, the Uconnect® 5 operating system has many options to select from, including Amazon FireTV, SiriusXM® Radio, Alexa, 4G Wi-Fi, Apple CarPlay®, and more. Some technology features are scaled by which model you purchase. For instance, the high-end stereo system company McIntosh® has designed a system exclusive to the 2022 Jeep Wagoneer. Depending on which trim a customer chooses, they can have as many as 23 speakers.
Utilizing technology for top-notch safety, this SUV has it all: self-parking, the ability to alert the driver of oncoming pedestrians, adaptive cruise control, and tech for keeping in the lane.
Cruise in Style
The designers of the 2022 Jeep Wagoneer didn't hold back when it came to style. The upholstery is made with gorgeous Palermo leather, giving customers' the class and comfort they deserve. The Wagoneer team has made the entire cabin with refined hardware, materials, and fabrics. Two examples of the value they place on ambiance include the panoramic sunroof and atmospheric lighting options.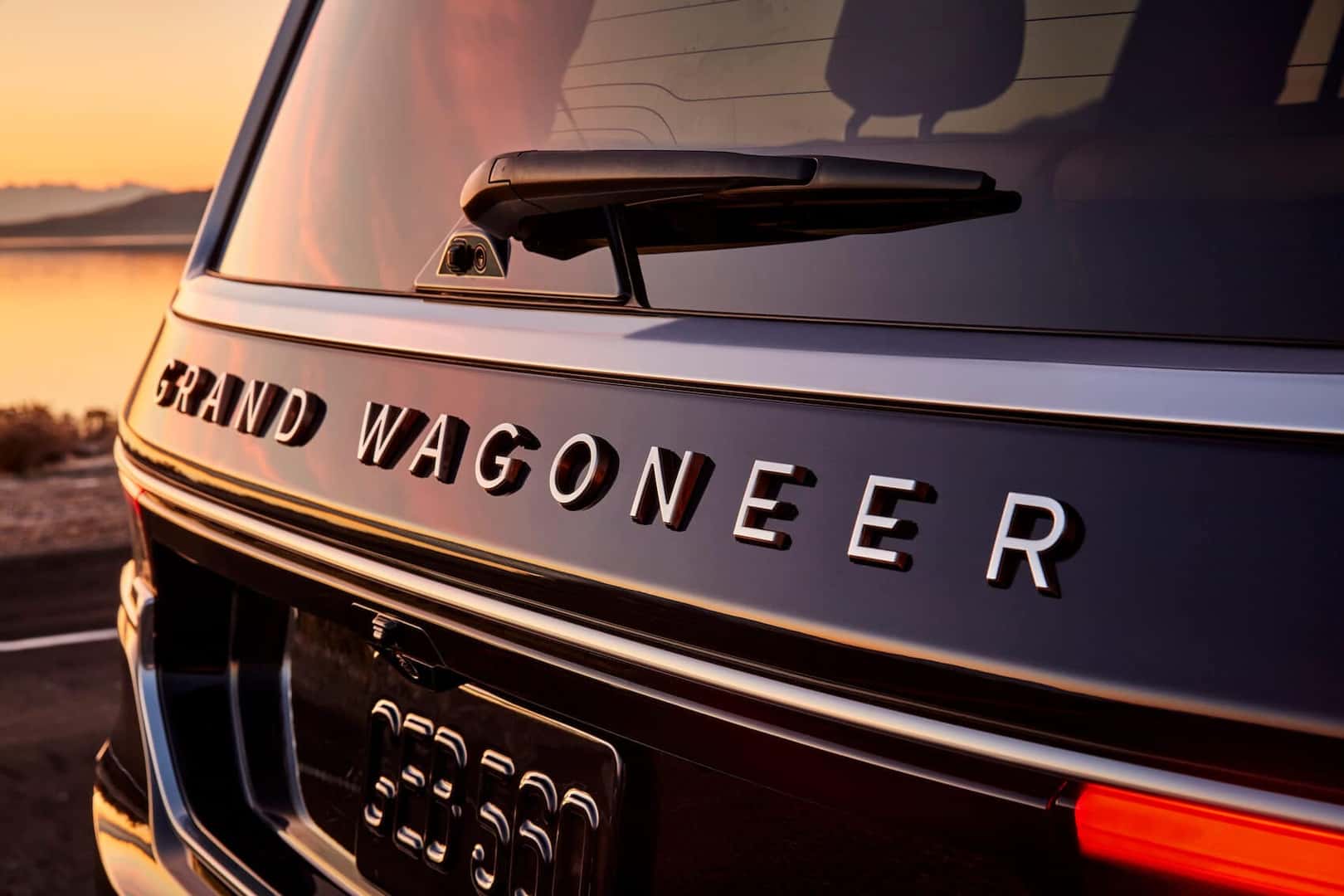 Materials include luxuriant suede, the classic American walnut stain, and both smooth and raised textures—paying homage to the history of the original Wagoneer while looking forward to the future.
Rest and Relaxation, First Class Style
Buyers can look forward to genuinely enjoying themselves while inside the 2022 Jeep Wagoneer. This three-row SUV has seats that fold down and provide ample storage in addition to the spacious trunk. If a customer wants better than first class, they can opt-in for the captain's chairs. This option will give the folks in the second row even more comfort. The front seats have 12-point adjustability.
The Grand Wagoneer version even has a massage chair made with memory materials, so you'll really be able to unwind.
Treat Yourself to the Wagoneer Interior
Rest assured, customers' families will be safe, have plenty of personal space, and enjoy comfortable entertainment—perfect for family road trips and outings. The ample storage capacity will be a massive boon to any transport or moving needs. First-rate technology, high-end style, and top-of-the-line comfort work in synchronicity to bring safety and adventure to customers' lives.
For those looking for such a vehicle and who live in Hamilton, Madison, or Smyrna, NY, contact us at Friendly CDJR of Hamilton for a test drive.